3 BAR & GRILL

LONGTERMCARE.GOV
ALZHEIMERS.GOV
AMERICAN BEVERAGE
ASSOCIATION
STOP ILLEGAL TOBACCO
CONTACT
GO HOME
ARTISAN
CONFECTIONS
NATIONAL
POSTAL MUSEUM
1 NORTH WEALTH
ABILIFY
1
2
3
ARTISAN CONFECTIONS BRANDING & ECOMMERCE WEBSITE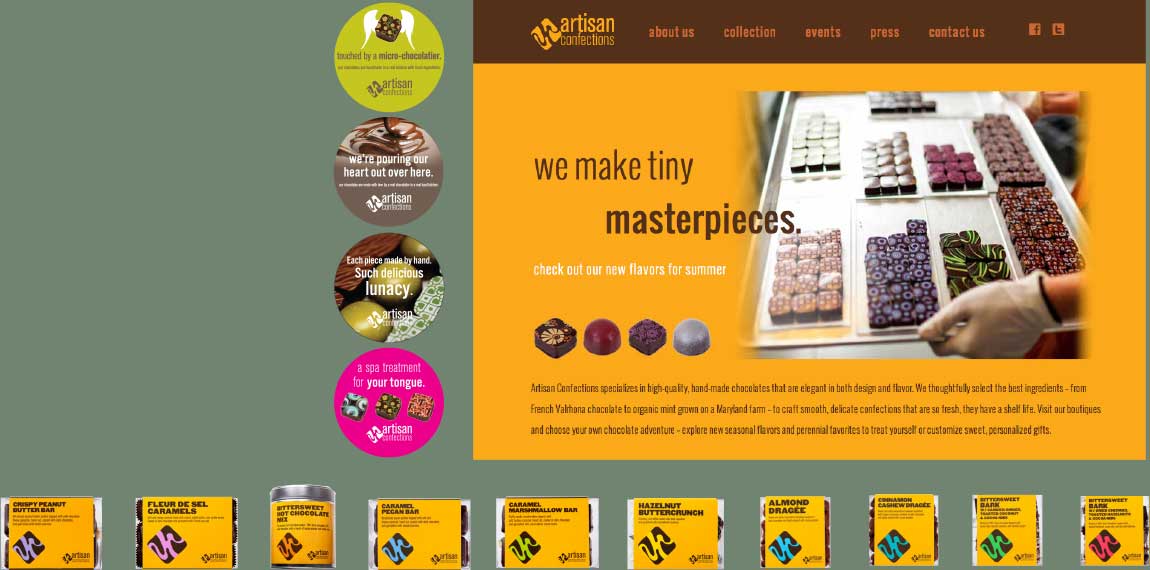 Jason Andelman is a Culinary Institute of America-trained chocolatier making small-batch confections using pure Valrhona chocolate and locally-sourced ingredients.
In preparation for the debut of his new store in the Fairfax Mosaic District. we created new branding, advertising, a packaging system, and a full-featured E-commerce website.

Coming soon: packaging and promotions for a new line of spirits-based chocolates made with liqueurs from Washington-area distilleries.